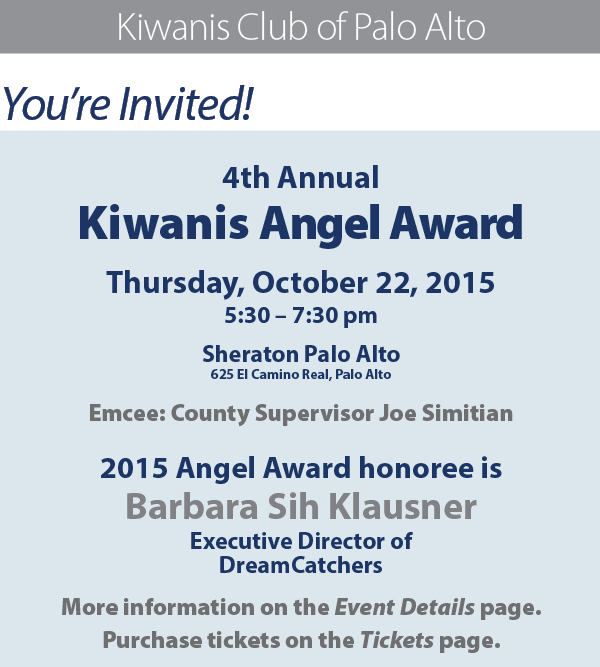 DreamCatchers –
An after-school program that matches at-risk middle school students in the Palo Alto Unified School District with a volunteer corps of Stanford students, exemplary high school students, and young professionals for one-on-one tutoring and mentorship.
The Event –
Evening fundraising event featuring hors d'oeuvres, cocktails, and a short presentation ceremony. The emcee will be Santa Clara County Supervisor Joe Simitian.
Funds Raised –
Will support the Kiwanis Club of Palo Alto Charitable Foundation. These funds benefit educational institutions which support programs and services for children and youth in the Palo Alto area.
Email Gail Price with any questions.